The creation of garage door openers has eliminated the act of having to get out of your car to open up the garage door and getting back to park it inside the garage. These machines can automatically open the doors with the use of the garage door remote. Although garage door openers may all look the same, there are at least three types that make them different from one another.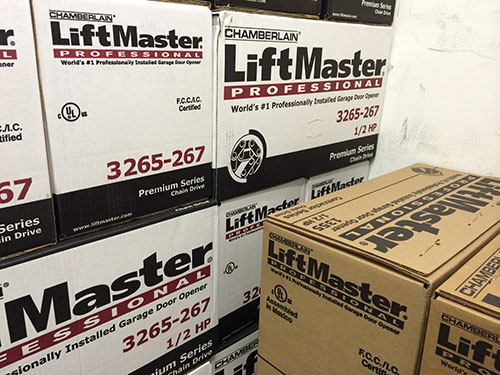 Screw-Driven Openers
As the name implies; this type of opener works with the help of a screw. When you close or open your door, a screw will continue to turn until it fully pulls up or pushes down your door at place. A lot of homeowners find screw-driven openers as the most favorable type as they require very little or no maintenance only. This is also because a screw-driven opener has the ability to lubricate itself. And because there are fewer parts that move during operation, these openers produce less noise than chain-driven ones.
Belt-Driven Openers
This type of automatic garage door openers is considered top of the line among the others especially if we are to take residential use as the context. Instead of a screw, these openers work with a belt system to easily open or close your door once you command it to do so. Houses with garages underneath prefer this type of openers as they are the quietest among all types. However, they are the most expensive.
Chain-Driven Openers
Same as belt-driven openers, chain-driven type operate through a chain system to open up and close down a door. They can take much tension from heavier doors, suitable for commercial and industrial garage doors. They are also the cheapest door opener type you can avail. However, this type of openers could be the noisiest which could be a big no if you are looking for a quieter one.